Fun Facts!
On the 360 version of the game there is a minigame called "All You Can Quaff" which is basically just the "All You Can Eat" minigame from Alien Hominid (though with knights instead of fat kids of course) and on the PS3 version of the game there was a volleyball minigame, in remastered both were removed in favor of "Back off barbarian" due to lack of
.
Another thing removed was this 256 level glitch on the Xbox 360 version of the game back when the game was still new
any characters with the level 256 were changed to level 99 once the patch removing the glitch released and all EXP points were cleared off the character, only way to get it now is by hacking your Xbox 360 which isn't reccomended as it can cause a ban from Xbox Live, corruption and/or getting kicked from games according to the Castle Crashers Wiki
.
The game was originally being developed for Gamecube before being moved to Xbox 360
.
The game has 2 unused food/health items: a fish and pudding/gravy (no official name but it has been said to be one of the 2 by Dan Paladin) for All You Can Quaff (the pudding/gravy is technically unused in normal gameplay but can show up via glitch like shown below, though it only shows up for a second before disappearing)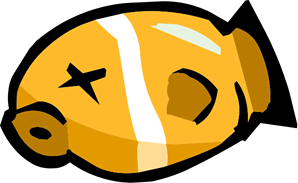 (images from the castle crashers wiki)
.
There is an unused animation of a shark eating a deer

(gif from The Spriters Resouce)
.
Castle Crashers is the first time a game by The Behemoth has been on a Nintendo console since 2004 (Alien Hominid on Gamecube)
.
Stamper from Newgrounds voices the ice king and the industrial prince in this game as well as the space bear/narrator from Pit People and the narrator from Battleblock Theater